Animal Gallery
---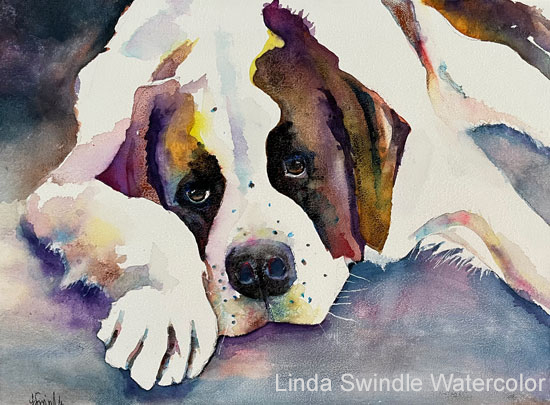 Patience
| | |
| --- | --- |
| Watercolor on Canvas 12X16 | $290 |
---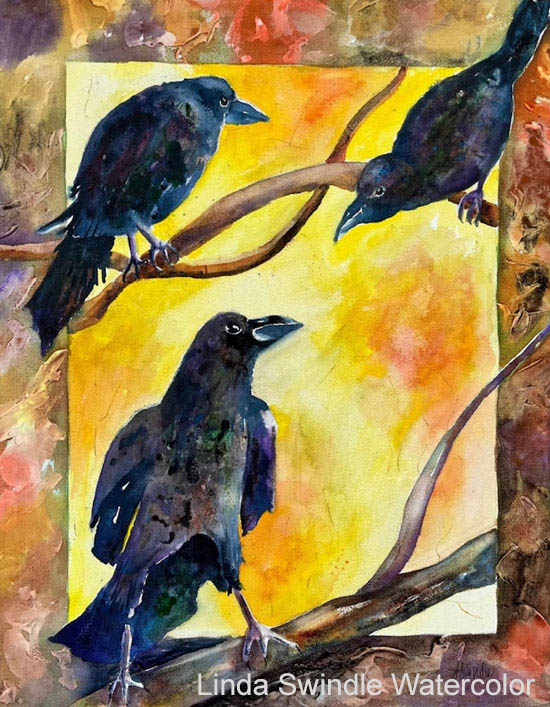 Cravens
| | |
| --- | --- |
| Watercolor on Canvas 20X16 | $560 |
---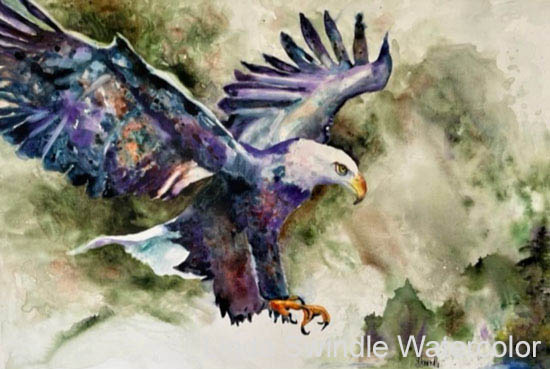 Isaiah 40:31 (Eagle)
| | |
| --- | --- |
| Watercolor on Canvas 24X36 | $1,500 |
---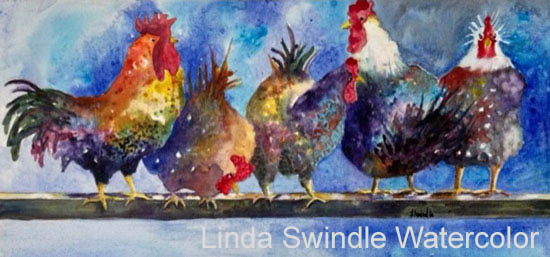 Just Us Chickens
| | |
| --- | --- |
| Watercolor on Canvas 12X24 | SOLD |
---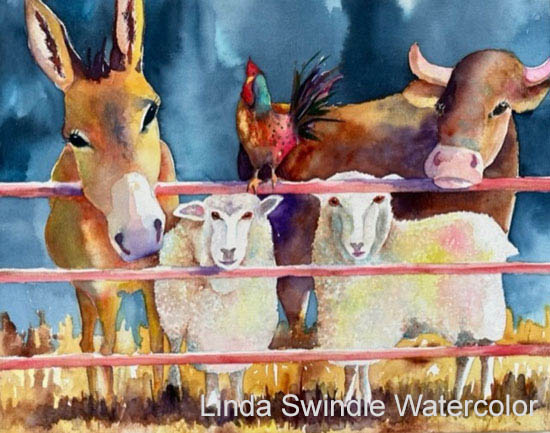 Funny Farm Three
| | |
| --- | --- |
| Watercolor on Canvas 16X20 | $560 |
---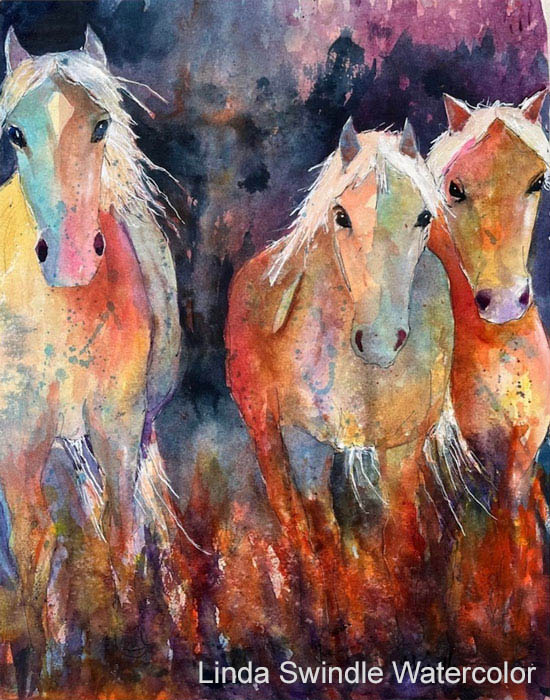 Pretty Ponies
| | |
| --- | --- |
| Watercolor on Canvas 18X14 | $440 |
---

Old Green Halter
| | |
| --- | --- |
| Watercolor on Canvas 40X16 | $960 |
---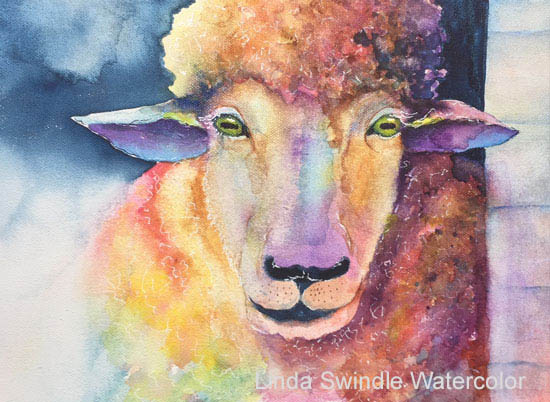 Lookin' Sheepish
| | |
| --- | --- |
| Watercolor on Canvas 12X12 | $150 |
---
Motley Moos
| | |
| --- | --- |
| Watercolor on Canvas 24X30 | $850 |
---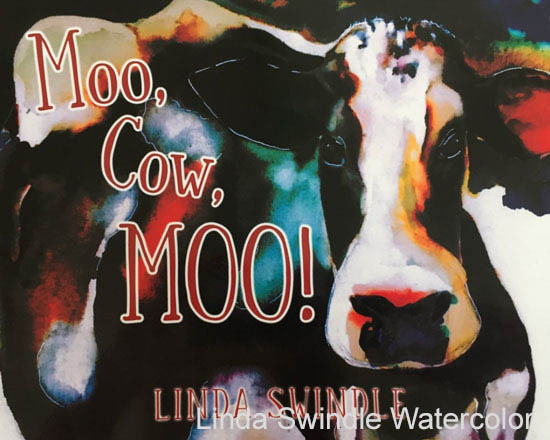 MOO,COW, MOO
---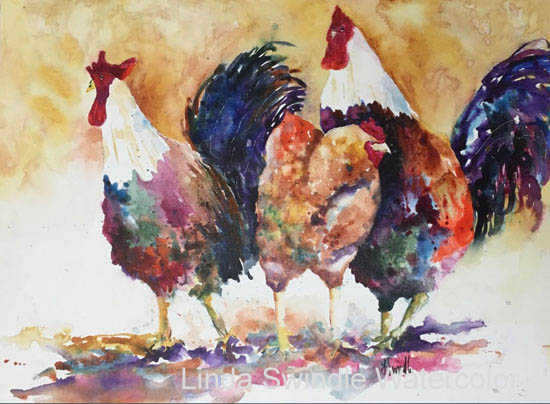 Chicken Little
| | |
| --- | --- |
| Watercolor on Canvas 18X24 | $695 |
---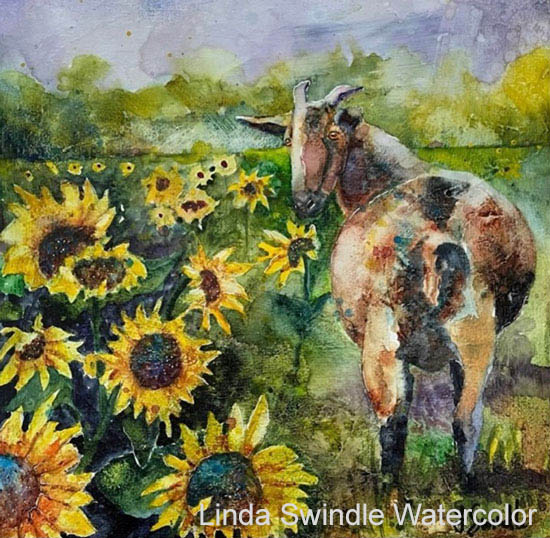 Gus
| | |
| --- | --- |
| Watercolor on wood panel 12X12 | $250 |
---
Freight included: All pricing includes insured freight to addresses within the lower 48 states.
Any matting or framing shown is used only for visual separation and display on this web page. Pricing includes art piece only - no matting or framing.
Originals: Please note the availability of the originals on each pricing matrix. Our website inventory is updated very frequently.
Giclee Prints: a high quality reproduction of the original.
Ship time: Your order will ship within 5-7 days. A confirmation email will be sent showing status
Return Policy: 100% satisfaction guaranteed. Please respond within 72 hours for freight damage claims.