Art Lessons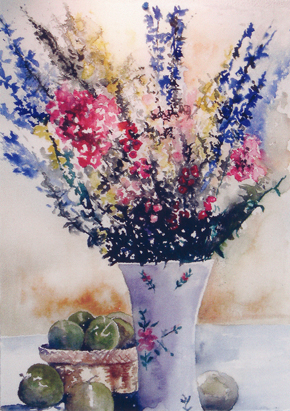 Apple Basket
Linda offers individual and group painting classes at her studio in Powell Butte, Oregon.
Powell Butte is an inspiring, beautiful area known for clean air, good people, great ranches, and breath taking views of the Oregon Cascades.
Linda Swindle's Studio at the JL Ranch is a great place to relax, meditate and learn the beautiful art of watercolor from the artist. The studio is bright and airy with large work surfaces and plenty of natural light.
NEWS:
SPRING 2017 WORKSHOP:

Join Artist Linda Swindle & Arts & Cultural Travel in Watercolor Sketching on Location: Costa Rica March 26-April 1, 2017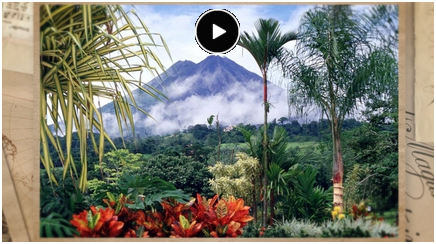 Please click the image above for highlights!
Please click HERE for itinerary details, and to sign up for this adventure.
---
Linda is teaching at the Sitka Center for Art and Ecology, June 6 and 7, " Anyone Can Draw". The Sitka Center is located near Lincoln City. You may register for the workshop HERE.
Linda is leading a Silk Scarf Painting Workshop at the Pacific NorthWest Art School on Whidbey Island, October 1 & 2, 2016. Please click HERE for details.
SPRING & SUMMER 2016 WORKSHOPS:
Please click HERE to download a printer friendly schedule.
Linda is also teaching at the Art Unraveled art retreat in August. Please click the images below for details: